Eden Shroyer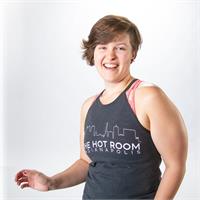 Eden Shroyer instructs the following:
Inferno Hot Pilates is a powerful heated class incorporating High Intensity Interval Training and Pilates exercises set to the best playlist! Burn hundreds of calories and create long, lean muscles. High intensity, but low impact so it is accessible to anyone! The most fun you will ever have while working out!




Yin yoga is a beautiful way to compliment your yang practice. It focuses on the connective tissues such as ligaments, bones and even the joints of the body that are not usually exercised. Adding some yin to your yang for a harmonized balance. Beginners are welcome!



Signup For our Newsletter