Erin Polley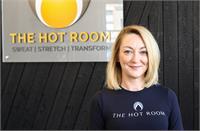 Erin Polley instructs the following:
Join us for our Hot Power Vinyasa class for only $10 CASH.




A vigorous class consisting of a series of postures that flow together. This cardiovascular workout focuses on strength, balance and breath while toning the entire body.




Hot Power Vinyasa class with weights - Hot Power Sculpt! Your favorite hot power vinyasa flow with music and weights to enhance strength. Come experience your vinyasa practice in a new powerful way!



Signup For our Newsletter