David Suarez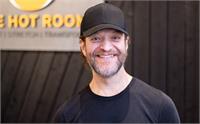 David Suarez instructs the following:
The original 26:2 set to music!




Inferno Hot Pilates is a powerful heated class incorporating High Intensity Interval Training and Pilates exercises set to the best playlist! Burn hundreds of calories and create long, lean muscles. High intensity, but low impact so it is accessible to anyone! The most fun you will ever have while working out!




The Original Hot Yoga - 26 postures and 2 breathing exercises. The most therapeutic, healing, and physically challenging workout you have ever done. At the end of 60 minutes, you will have worked your entire body from the inside out. Come in and see how good your body is designed to feel.



Signup For our Newsletter