Joel Wayman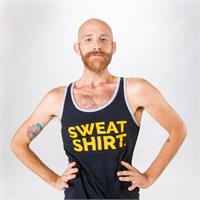 I have been in a relationship with fitness for over ten years. I am always finding ways to stay flexible, lean, strong and in the end transform my body to be healthier and my mind to become happier. My love for yoga started young with my mom, who learned from her mom, showing us children how to do stretches she used before the start of her days. It was not until 2016 that I started practicing yoga consistently. I was introduced to hot yoga by my best friend and cousin Bria. We decided on taking Bikram yoga class at The Hot Room. It felt incredible and my body and mind were feeling things I'd never felt before. I immediately signed up and started coming regularly as much as I could. It was transformative. I continued with my practice daily and tried not just Bikram, but Vinyasa and Pilates as well. I found it to be incredibly important to practice as many different styles as I could and found my body to start changing and my mind to start healing.
Within 6 months of practicing I became an instructor at The Hot Room by going through an Inferno Hot Pilates training in Chicago. Two months later I started my 200 RYT at The Hot Room.
I love teaching Inferno Hot Pilates because it's like a workout party. Results are also noticeable within a short period of time as long as you commit to the practice.
love teaching Hot Power Vinyasa because the continuous flow of the class connects you to your breath and movements at the same time. As a dancer it makes it feel like doing a beautiful choreographed dance and my heart creates that connection with my mind and body.
As long as you're doing the work you will create strength and find healing. Every style is different and every teacher brings something different to the table and I am honored to be apart of the team at The Hot Room.
Joel Wayman instructs the following:
Inferno Hot Pilates is a powerful heated class incorporating High Intensity Interval Training and Pilates exercises set to the best playlist! Burn hundreds of calories and create long, lean muscles. High intensity, but low impact so it is accessible to anyone! The most fun you will ever have while working out!




Join us for free outdoor yoga at Monument Circle near Christ Church Cathedral!




Join us for the Inferno Hot Pilates HIIT class that you know and love in just 45 minutes!



Signup For our Newsletter