Ashish Kalgaonkar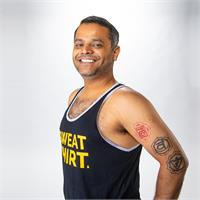 Ashish Kalgaonkar instructs the following:
26 postures, 2 breathing exercises, 60 minutes.

$10 cash drop in for all non members




The Original Hot Yoga - 26 postures and 2 breathing exercises. The most therapeutic, healing, and physically challenging workout you have ever done. At the end of 60 minutes, you will have worked your entire body from the inside out. Come in and see how good your body is designed to feel.



Signup For our Newsletter