Candlelight Hot Power Vinyasa
This class is taught by: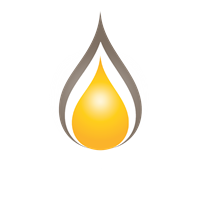 I started practicing Power Vinyasa Yoga in 2009 as a way to make friends. I remember my first class; it was my first experience of feeling completely welcome and at home in a new place. The studio owner was so loving and approachable I couldn't wait to come back. I figured that "hot yoga" would be a good workout but never imagined it would change my body in the way it has. This yoga practice has changed much more than my physical body. When I am consistent with my practice I am patient, kind, and compassionate to those around me; it made me crave more.
As your teacher, it is my hope that you leave class feeling elated. I want to challenge you to be bigger than you ever thought possible, but have you walk out feeling capable of anything. I also hope that you leave with new friends and family at The Hot Room.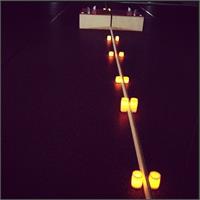 Our popular Hot Power Vinyasa class in a candlelight setting.
Upcoming classes:
Sign Up

Fri

Nov 16 6:00 pm - 7:00 pm

with

Kaitlyn

Wong




Sign Up

Fri

Nov 30 6:00 pm - 7:00 pm

with

Kaitlyn

Wong




Sign Up

Fri

Dec 07 6:00 pm - 7:00 pm

with

Kaitlyn

Wong




Sign Up

Fri

Dec 14 6:00 pm - 7:00 pm

with

Kaitlyn

Wong




Fri

Dec 21 6:00 pm - 7:00 pm

with

Kaitlyn

Wong




Fri

Dec 28 6:00 pm - 7:00 pm

with

Kaitlyn

Wong




Fri

Jan 04 6:00 pm - 7:00 pm

with

Kaitlyn

Wong




Fri

Jan 11 6:00 pm - 7:00 pm

with

Kaitlyn

Wong




Fri

Jan 18 6:00 pm - 7:00 pm

with

Kaitlyn

Wong




Fri

Jan 25 6:00 pm - 7:00 pm

with

Kaitlyn

Wong




Fri

Feb 01 6:00 pm - 7:00 pm

with

Kaitlyn

Wong




Fri

Feb 08 6:00 pm - 7:00 pm

with

Kaitlyn

Wong




Fri

Feb 15 6:00 pm - 7:00 pm

with

Kaitlyn

Wong




Fri

Feb 22 6:00 pm - 7:00 pm

with

Kaitlyn

Wong




Fri

Mar 01 6:00 pm - 7:00 pm

with

Kaitlyn

Wong




Fri

Mar 08 6:00 pm - 7:00 pm

with

Kaitlyn

Wong




Fri

Mar 15 6:00 pm - 7:00 pm

with

Kaitlyn

Wong



Signup For our Newsletter