GLOWGA - Hot Power Vinyasa
This class is taught by: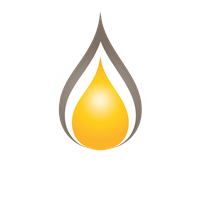 I started practicing Power Vinyasa Yoga in 2009 as a way to make friends. I remember my first class; it was my first experience of feeling completely welcome and at home in a new place. The studio owner was so loving and approachable I couldn't wait to come back. I figured that "hot yoga" would be a good workout but never imagined it would change my body in the way it has. This yoga practice has changed much more than my physical body. When I am consistent with my practice I am patient, kind, and compassionate to those around me; it made me crave more.
As your teacher, it is my hope that you leave class feeling elated. I want to challenge you to be bigger than you ever thought possible, but have you walk out feeling capable of anything. I also hope that you leave with new friends and family at The Hot Room.
Join us for the best yoga party around! GLOWGA is our hot power vinyasa class in the dark! Wear your best costume or deck out in white and neon. DJ Inversion will be playing live as we flow! This class is FREE for monthly/annual members, or $10 drop in for non-members.
Upcoming classes:
Class Full

Fri

Oct 19 7:30 pm - 8:30 pm

with

Kaitlyn

Wong



Signup For our Newsletter